Grow Your
Online Presence

with Integrated Domains

We allow you to merge multiple website domains under one website, according to which parts of your life require an online identity. Multiple linked domains also allows you to improve your SEO potential by monopolizing search engine results.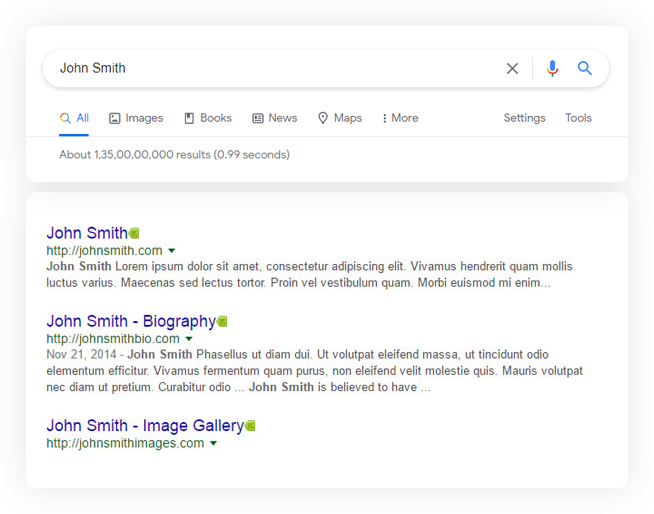 Why is crafting your online identity
important?
The parts of your life that people have access to online tell a story. If you aren't actively managing that story, it may be incomplete, incorrect, or detrimental to your career aspirations or personal life. Online identity isn't separate from real life reputation, they are one and the same, so take control of your story.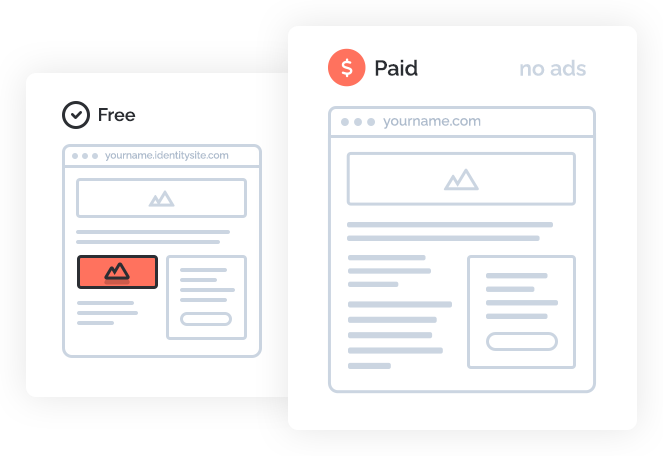 Easy Plans
Paid

vs

Free
Free Ads included.
Paid No ads.
Multiple domains under one webpage.
Multiple identities under one account
Who is googling
you?
The first thing many of us do when we want to learn about someone is google them. Whether it's a potential employer, landlord, client, investor, recruiter, school admission personnel, or new date, there comes a time when your name will be searched online.
Research has shown that what pops up online plays a factor in people's decision making about whether they hire you, use your services, admit you into school, or maybe even go on a date. It's important to make sure you are in control of what people see when they look you up.
Why Choose Identity Sites
"Identity Sites had a great templates. I was a bit worried about my site, but it wasn't a problem at all. I love using web builder for my personal blog site and love their easy plans" Tom Hiddleston CEO of Magic of School
Manage your online identity in
One Convenient Place
With your account, you can merge and manage several domain names under one website, create and manage multiple identities under one account, get free analytics or integrate your own Google analytics. You can also manage blog posts, FAQs, media mentions, photos, press releases, reviews, resources, and videos. All with one convenient dashboard, accessible 24/7.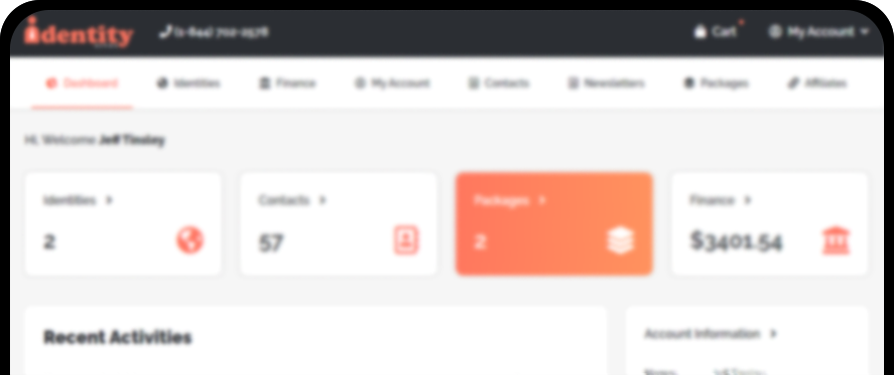 Need help getting started?
Dealing with an online identity
crisis?
Contact us for your consultation
Completely Free
Confidential and discreet (NDA optional)
Consult with an expert in reputation management
Let our experts assess your situation and help you take back control of your online narrative. We'll find customized solutions for your unique set of circumstances. Simply fill out the form and an advisor will get back to you shortly.
Please fill out this form and an identity Advisor will get back to you ASAP